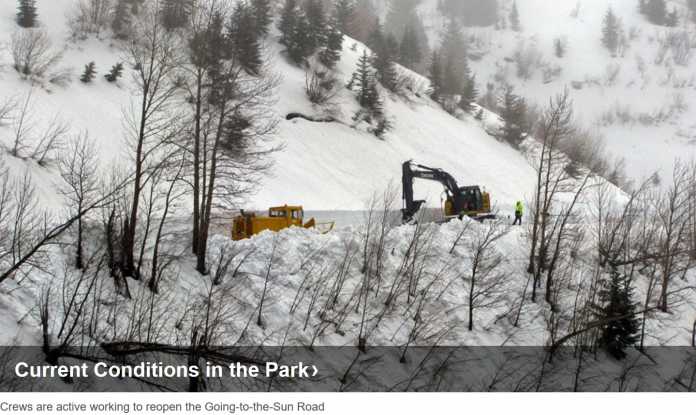 In his 2006 book, An Inconvenient Truth, Al Gore asserted there would be no more glaciers in Glacier National Park by 2012. "Our own Glacier National Park will soon need to be renamed, 'the park formerly known as Glacier,'" Gore wrote. Here in 2020, however, glaciers remain in abundance in the Park. Call this another Al Gore prediction that spectacularly failed.
On page 47 of his book, Gore writes, "I climbed to the top of the bigger glacier in this park with one of my daughters in 1997 and heard from the scientists who accompanied us that within 15 years all of the glaciers throughout the park will likely be gone."
Yet, Caitlyn Florentine, a research physical scientist with the U.S. Geological Survey's Northern Rocky Mountain Science Center, told Montana Public Radio earlier this year that 26 named glaciers continue to exist in Glacier National Park, eight years after Gore's no-glacier deadline.
Gore's assertion that the glaciers would be gone by 2012 wasn't the only alarmist prediction to be proven wrong. The National Park Service previously put up signs claiming all the glaciers would be gone by 2020. Earlier this year, the Park Service attempted to remove and replace the signs without anybody noticing. People noticed.
"Never put a time limit on your doomsday predictions," columnist James Delingpole observed, commenting on the Park Service's stealth sign-replacement program.
In perhaps the most telling example of climate alarmists' lack of either credibility or integrity, the website GlacierHub acknowledged the Park Service's failed 2020 prediction under the subhead, "Climate denialists pounce." Yes, you read that correctly. The National Park Service put up propaganda signs all over Glacier National Park – at taxpayer expense – claiming the Park would have no more glaciers by 2020. Climate Realists questioned the prediction from the very beginning and were called science "deniers" for doing so. The deadline passed, the Park Service was proven wrong, and Climate Realists were proven right. Alarmists respond by calling the vindicated Climate Realists science "denialists."
Columbia University's Earth Institute is rewarding GlacierHub, by the way, by inviting GlacierHub to host its website to the Columbia University Earth Institute website. Ethical, objective, sound science in action.
Either way, a loss of all glaciers by 2012 in Glacier National Park is yet another alarmist prediction that Al Gore got spectacularly wrong. We at Climate Realism expect a full correction and apology from Gore very soon and will report on it when it comes.