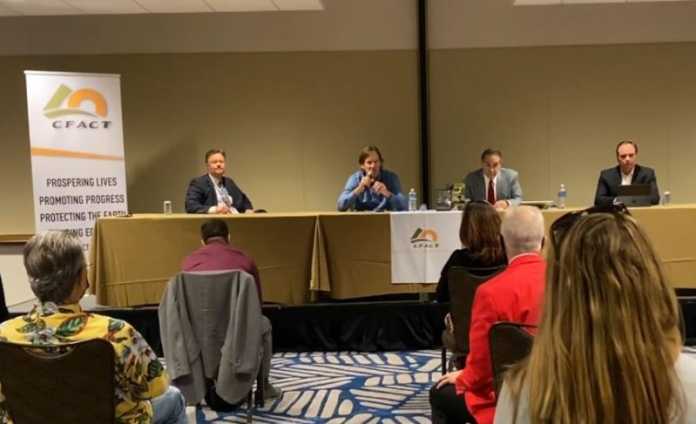 Full video of the CPAC 2021 breakout session on the leftist/alarmist climate hustle has been posted to YouTube. The panel features actor Kevin Sorbo (Hercules), CFACT's Marc Morano, and me discussing various aspects of climate alarmists attempting to hustle the American public, and free-market conservatives in particular, into believing in a climate crisis and expensive, freedom-restricting 'conservative solutions.'
After an introduction from CFACT president Craig Rucker, I discuss why a 'revenue-neutral carbon tax' – also peddled as a 'carbon dividend' – is revenue neutral only for government, but extremely costly to American household budgets. Marc Morano then exposes alarmist hustles in the Green New Deal and in underlying climate science. Kevin Sorbo then provides personal perspectives on filming Climate Hustle 2, on Hollywood cancel culture, and on the movie industry in general. Approximately 15 minutes of Q&A from the audience concludes the panel.
The full video of the CPAC session is below.