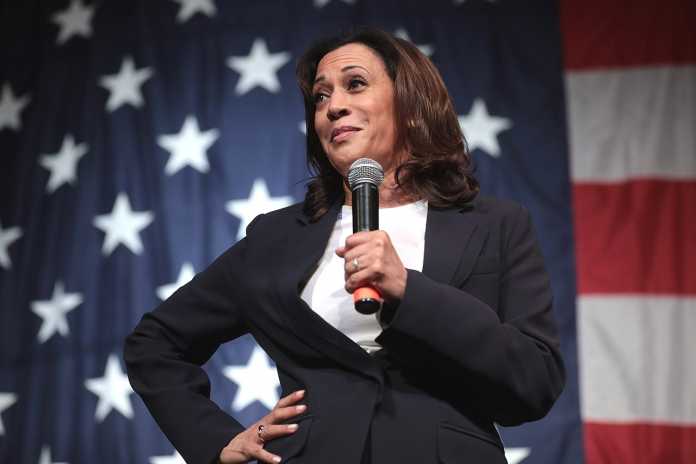 Vice President Kamala Harris preemptively blamed global warming rather than ongoing Covid policies for the continuation of delivery delays and other logistical disruptions that may impact this Christmas season.
During a media interview last week in Singapore, Harris said, "The stories that we are now hearing about the caution that if you want to have Christmas toys for your children, it might now be might be the time to start buying them, because the delay may be many, many months."
"'And, of course, the climate crisis is fueling a lot of this," Harris claimed. "When we look at the stronger typhoons that have disrupted shipping lanes and sea level rise, which threatens port infrastructure as an example. So these are the many issues that are that are causing these disruptions."
However, there are no reports that the 1/10th of one inch of sea-level-rise that has occurred this year [and approximately, on average, each year since at least the mid-1800s] has wreaked havoc on port infrastructure this year. Moreover, objective data show hurricanes are becoming less frequent, while bringing no more overall cyclone energy, than in years past.
On the other hand, product supply and delivery disruptions have become commonplace during the past 18 months as a result of government policies restricting economic activity and government policies that pay people to stay at home and not show up for work.
As the Biden administration seeks to impose further Covid restrictions on individual freedom and the American economy, the Biden administration seeks to falsely and preemptively blame global warming for the inevitable economic disruptions that will result, including likely disruptions to Christmas shopping.
Sound science says otherwise.
[Photo of Kamala Harris courtesy of Wikimedia Commons.]