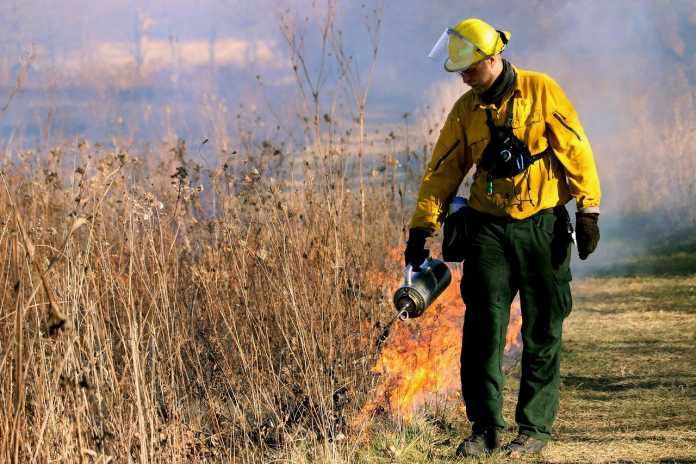 Among the top results today for a Google News search of the term "climate change," a National Public Radio (NPR) article claims a "rare winter wildfire" is a sign of "climate change lengthening fire season." The article is classic misinformation, as the article leaves out the important and objective fact that wildfires globally and throughout the United States have declined as the Earth modestly warms.
The NPR article is titled, "A rare winter wildfire is a sign of climate change lengthening fire season." In the article, Montana Public Radio host Shaylee Ragar asserts, "Research shows fire seasons are now at least two and a half months longer than they were in the 1970s."
Ragar never cites any actual data to back up her claim. But let's assume for the sake of argument that she is correct. A lengthening fire season reflects a lengthening growing season. Would Montana be better off with shorter growing seasons for crops and cattle feed? Would Montana be better off with a longer winter rather than a shorter winter?
More importantly, the length of fire season is less important than the total number of acres burned within in each fire season, regardless of its length. On this point, we have objective data and the data present very good news.
According to NASA satellite instruments that have been measuring global wildfires since 1998, wildfire acres burned are down 24 percent since 1998. True, wildfire "season" may have lengthened, along with lengthening agricultural seasons, but the conditions for wildfires within each wildfire season have made it much more difficult for wildfires to form and spread.
Scientists report that the NASA data reflect a trend of declining wildfires dating back more than 100 years. According to data and a study published in the peer-reviewed Journal of Geophysical Research, analyzing global wildfires back to the year 1901, scientists report "a notable declining rate of burned area globally."
Similarly, wildfires in the United States have declined dramatically during the past 100 years. According to National Interagency Wildfire Data, wildfires in recent decades only burn about one-third the amount of land each year as wildfires did in the early 20th century.
So, NPR misleadingly reports a lengthening growing season as bad news to raise alarm about climate change and wildfires, while wildfires in reality are burning less land even in the lengthening growing season.
That, despite NPR's claim to the contrary, is good news all around.