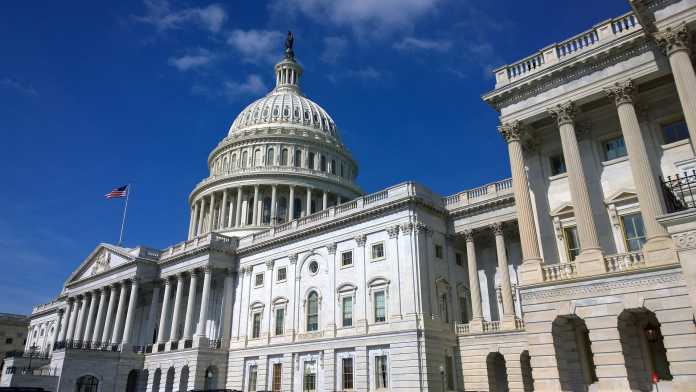 Republicans have drafted a proposed energy plan for the nation that has climate alarmists infuriated, as it favors fossil fuel infrastructure and aims to get American energy prices back under control. The plan, if Republicans are able to successfully run on it and win, may be a good step towards putting America back on the path to energy independence and a sane environmental policy.
Led by Representative Garret Graves (R-LA), the House Republican Energy, Climate, and Conservation Task Force have developed a strategy it says will address energy prices, and also reduce greenhouse gas emissions.
The proposal hits six major points: "Unlock America's Resources," "American Innovation," "Let America Build," "Beat China and Russia," "Conservation with a Purpose" and "Build Resilient Communities."
According to the task force release, specifics include:
Strategies and amendments to Federal regulations that will increase domestic production of petroleum resources, including natural gas.
Authorizing Keystone XL and prohibiting the President from blocking other infrastructure like pipelines and "electric power and natural gas facilities."
Prohibit the President from being able to place moratoriums on leases, permits, approvals, etc. of mining and drilling on Federal lands.
Encourage mining for critical minerals.
Encourage and expand prevalence of hydropower in the United States.
Any plan that increases domestic fossil fuel production and delivery is going to be good news for Americans who have been suffering under recent energy prices, which increased dramatically since Biden took office, according to a Heartland Institute study "Biden Energy Policies Cost U.S. Households More Than $1,000 in 2021." At the time the study was written, the price of gas had surged 98 cents per gallon, but today it is a full $2.11 higher than January 2021.
Far-left outlet Politico says in a recent post that policies leading to cheaper fuel will actually deter people from voting Republican because Americans are so much more worried about climate change.
Politico writes that "[i]n leaning too much into fossil fuels to counter Biden's more aggressive climate agenda, Republicans risk turning off swing voters in states and districts already feeling the effects of climate change, with forecasts predicting a brutal summer for wildfires, extreme heat and drought."
In reality, Republicans have very little to worry about. As explained in a Climate Realism article "Sorry, Wired, GOP Climate Activists Get Slaughtered at the Polls," Republicans who lean towards climate activism don't keep their seats for long.
Sterling Burnett writes:
Before the 2018 midterm elections, 43 Republicans were part of the Congressional Climate Solutions Caucus (CSC), comprised of members of Congress advocating more government programs aimed at climate change. More than 90 percent of Republicans who were not members of the CSC kept their seats Republican. By contrast, less than half of Republican members of the CSC kept their seats. The 2018 Democratic "wave" election was more precisely a "wave" election against Republican climate activists.
A Climate Realism post, here, shows that even in California, carbon dioxide taxes and other proposals favored by activists on the left are unpopular. A poll from 2020 showed that a majority of residents were not willing to pay extra on utility bills or gasoline to fight climate change, even if they believed that climate change presents a threat.
In contrast, amid skyrocketing energy prices, some Democrats have begun to show more vocal support for domestic natural gas production, as reported in Climate Realism here.
Americans are far less concerned with climate change than they are with inflation, rising gas prices, rising electricity costs, and other economic concerns. A recent Gallup poll showed that even among environmental issues, climate change ranks dead last.
If anything, the proposal's moderate focus on climate change is a false step, but makes some progress in the right direction if the burden on the American taxpayer is lightened, and energy production begins to pick up. The Biden administration's energy policies have been disastrous for Americans, impacting all levels of the economy. A Republican plan that realistically promotes petroleum-based fuels will help it get back on track.