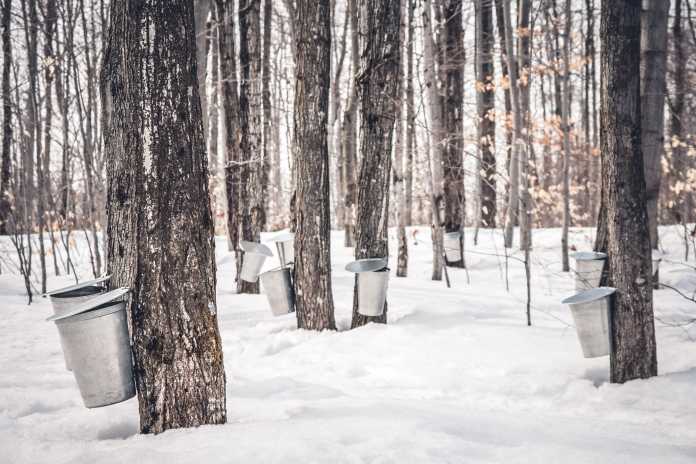 Maple syrup production is skyrocketing. The past four years produced, by far, the four largest maple syrup crops in history. And 2020 production may set yet another record. Against that backdrop, CNBC has published a ridiculous 'news' article claiming global warming is decimating maple syrup production. Yes, really.
In a March 7 article titled, "Hotter winters, darker syrup: Maple farmers fear climate change will upend New York's industry," CNBC claims, "sap production will continue to slow if there's no cycle of freezing or thawing."
Except sap production is not slowing at all. Sap production is increasing, fueling dynamic growth in maple syrup production. According to U.S. Department of Agriculture data, the past four years (2016-2019) produced the four largest U.S. maple syrup crops in history. In fact, production has increased 20 percent since 2015, has doubled since 2010, and has tripled since 2005.
The CNBC story focuses personally on an upstate New York maple syrup farmer, yet New York maple syrup production is also thriving. The USDA reports New York maple syrup production has doubled since 2010 and nearly quadrupled since 2005. 
"I think about climate change and whether or not this maple business will be viable in a decade — it might not be," the maple syrup farmer was quoted in the CNBC story.
A more insightful concern would be, "I think about climate change and wonder whether truth will even be reported in a decade – it might not be."