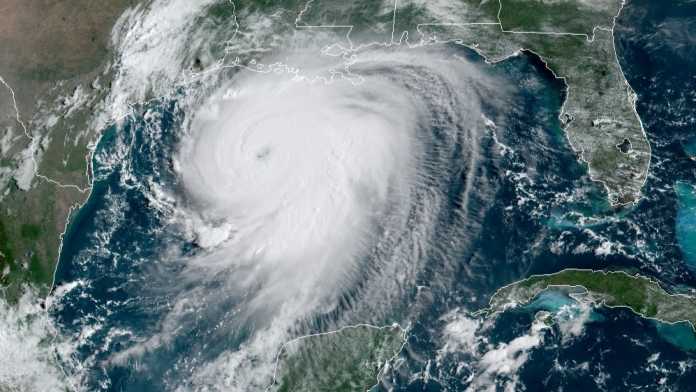 Hurricane data shows neither frequency nor intensity have increased  for Louisiana since 1851.
With hurricane Laura now targeting Louisiana, there will be the predictable climate alarmist claims that this hurricane was either somehow made worse by "climate change", or that "climate change" is making them more frequent, or both.
But, the data says otherwise. An analysis of historical data by climatologist Dr. Roy Spencer of the University of Alabama, Huntsville shows neither hurricane numbers nor intensities have increased in Louisiana.
He writes on his website:
"If we examine all of the hurricanes affecting Louisiana in the last 170 years in the National Hurricane Center's HURDAT database (as summarized on Wikipedia) we find that there has been no long-term increase in either the number of hurricanes or their intensity since 1851.
…
This is based upon official NOAA National Hurricane Center (NHC) statistics."
He graphed both frequency (top) and intensity (bottom):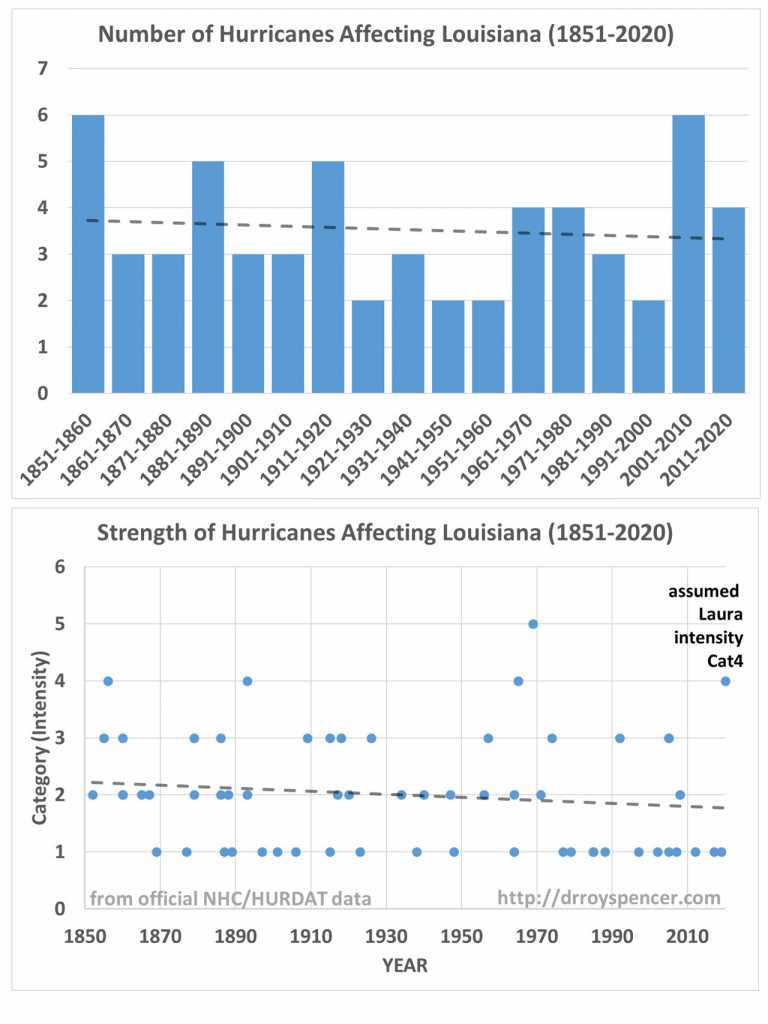 Figure1: Neither the number nor intensity of hurricanes impacting Louisiana since 1851 have experienced a long-term increase, assuming major Hurricane Laura (2020) makes landfall as a Cat4 storm.
Clearly, the trend in frequency and intensity is downward, yet you can be assured the media won't do any such analysis, preferring to stick to the "fake news" of climate narrative instead.
In fact, they are already at it:
Over 500,000 Americans Had To Evacuate This Week. Climate Change Might Be To Blame.
For those interested in factual, real-world data, rather than the climate narrative, you can learn more in Dr. Spencer's Amazon Kindle book: Inevitable Disaster: Why Hurricanes Can't Be Blamed On Global Warming