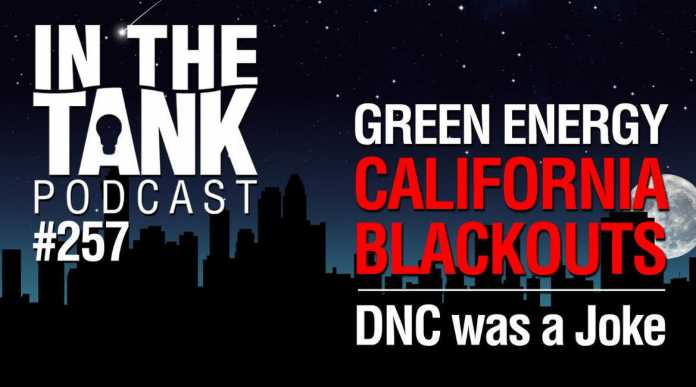 In episode 257 of The Heartland Institute's "In the Tank Podcast," the guys opened the hour-long show talking about the Democratic National Convention, but spent most of the podcast (at about the 25-minute mark) addressing the ridiculous man-made energy crisis in California.
These rolling blackouts are entirely the result of dumb political decisions, which adhere to the fantasy that cheap, efficient, and reliable fossil fuel energy (and also nuclear) can be replaced by wind, solar, and prayers to Greta Thunberg. As the benighted residents of California are learning, that is not the case.
These rolling blackouts are going to be awesome when COVID panic causes California students to lose their connections to their teachers during online classes.
Watch where we pick up the discussion below.