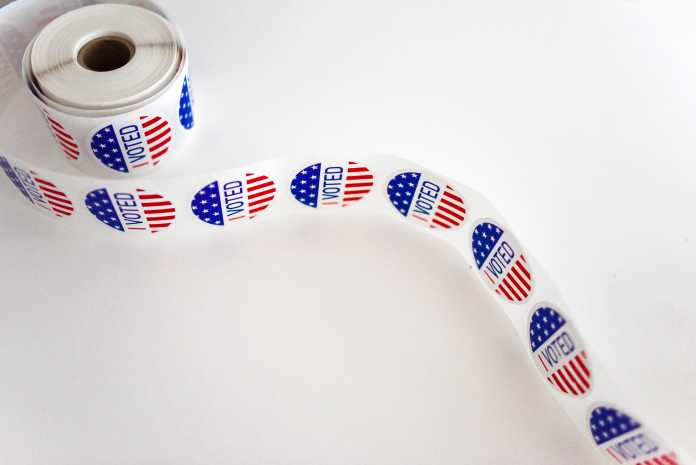 Among the top results today in a Google News search for "climate change" is a Pew Research Center poll, which confirms climate change does not rank high on the list of concerns for most Americans. This is not new news, as other polls like Gallup, have this shown before.
As liberal outlets often do, Pew tried to spin its polling data in the best light for climate alarmists, stating, "As Election Day nears, a majority of registered voters in the United States say climate change will be a very (42 percent) or somewhat (26 percent) important issue in making their decision about whom to vote for in the presidential election, according to a Pew Research Center survey conducted July 27-Aug. 2."
The problem with that spin is, when one dives deeper into Pew's poll, one finds climate change is second to last or tied for last in importance among the 12 policy issues the 9,114 voters surveyed were asked about.
When asked the question, "How important, if at all, are each of the following issues in making your decision about who to vote for in the 2020 presidential election?", the surveyed registered voters surveyed ranked the "Economy" as their most important concern. "Health Care" ranked second among voters' list of concerns. "Supreme Court Appointments" came in a close third in level of importance.
The "Corona Virus Outbreak," "Economic Inequality," "Foreign Policy," "Gun Policy," "Immigration," "Racial and Ethnic Inequality," and "Violent Crime" all ranked above climate change in the categories of very or somewhat important.
Only abortion, with only 40 percent saying it was very important, ranked slightly lower than climate change. But, climate change tied abortion for last in terms of importance when those who said it was somewhat important to them (28 percent) were counted. Indeed, abortion and climate change were the only two issues failing to have at least 80 percent of registered voters surveyed rank them as very or somewhat important when the two categories were combined. And climate change was one of only three policy issues Pew asked about that did not have a majority of survey participants counting it as very important.
Digging deeper still, Pew's poll also gives little comfort to alarmists who argue fighting climate change is a winning issue for Republican candidates. Pew's poll showed only 11 percent of Trump supporters ranked climate change as very important. The economy (88 percent) and violent crime (74 percent) were the top two issues ranked as very important for Trump voters.
The numbers don't lie. No matter how one tries to twist them climate change still ranks near the bottom of importance as a policy issue for registered voters as they begin to cast their ballots.