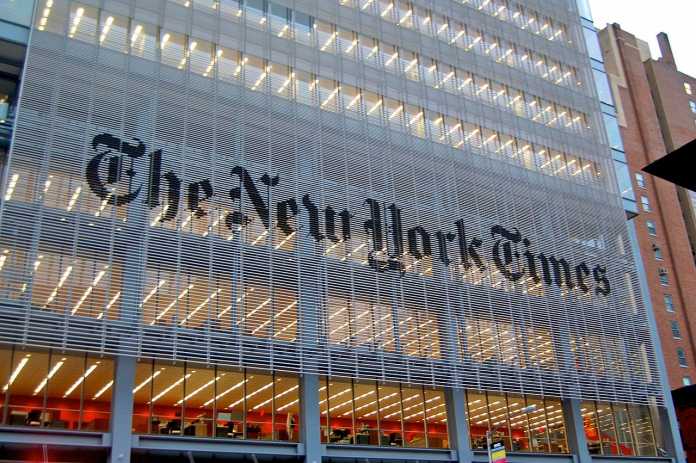 The New York Times published an article today attempting to malign climate realism as connected to the riots at the U.S. Capitol Building last week. The Times' assertion is factually inaccurate, unethical, and repugnant.
The Times article is titled, "The Capitol Riot and Climate Disinformation: They're more closely related than you might think." With such a pointed, accusatory title, one would expect the Times would be revealing documents showing prominent leaders of the climate realist movement planning and leading the riots. Yet the Times presented no such documents or evidence.
The whole of the Times' argument involved two lines of faulty and silly reasoning. Under one line of reasoning, the Times asserted that the rioters' claims of election fraud in the 2020 elections are untrue. The Times then asserted that climate realists' claims that we are not facing a climate crisis are untrue. Therefore, according to the Times, it is appropriate and necessary to connect climate realists to – and blame climate realists for – the Capitol riots. That is clearly preposterous, malicious, and agenda-driven reasoning.
The Times' second line of reasoning is just as ludicrous and nefarious as its first. The second line of reasoning is that climate realists often praise freedom, and that many of the rioters at the Capitol praised freedom. Therefore, according to the Times, anybody who praises freedom should be linked to – and blamed for – the riots. According to the New York Times and its leftist allies, praising freedom is engaging in sedition.
Message to the New York Times: Your slanderous attempts to blame climate realists and climate realism for the U.S. Capitol riots are not only false and defamatory, but they also expose your ugly disdain for personal freedom and American values. You are wicked liars and slanderers.