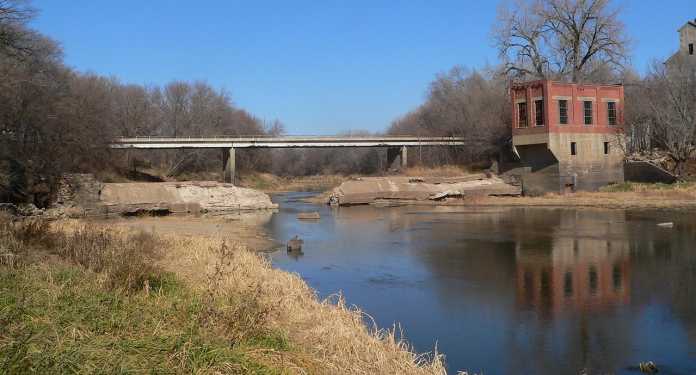 KNOP television in North Platte, Nebraska, published an article yesterday asserting climate change is punishing Nebraska's forests, including a one-third reduction of Nebraska's forests in 2012 due to wildfires. In reality, objective forest data show Nebraska's forests are enjoying tremendous expansion and growth in recent years as the Earth continues its modest warming. To the extent more atmospheric carbon dioxide and modest global warming are having an impact on Nebraska's forests, it is clearly a positive one.
The article, titled, "Climate change affects Nebraska forests," begins:
Over the past 10 years, Nebraska forests have seen some significant changes.
"We see our Ponderosa Pine forests in the northern tier of the state declining from wildfires," said John Erixson, State Forester and Director for Nebraska Forest Service.
It is estimated that we lost a third of the forest population in 2012 from wildfires. Climate change plays a significant role in our forests.
"Projections are for hotter summers, more high heat days than what we used to see.
Yet, most of those assertions are misleading, dubiously speculative, or outright false.
First, Nebraska's forests are not declining – they are significantly expanding. According to the U.S. Department of Agriculture, Nebraska in 1983 had 700,000 acres of forests. By 2005, that number had grown to 1.2 million acres. By 2019, Nebraska had 1.4 million acres of forests. The explicit and implicit assertions in the KNOP article that Nebraska's forests are shrinking and climate change is to blame are simply, and provably, false.
Second, to the extent wildfires occasionally occur, such as they may have done in 2012, KNOP presents no evidence that global warming likely caused the wildfires. To the contrary, as shown in the National Oceanic and Atmospheric Administration (NOAA) chart below, NOAA data show there has been no warming in Nebraska this century.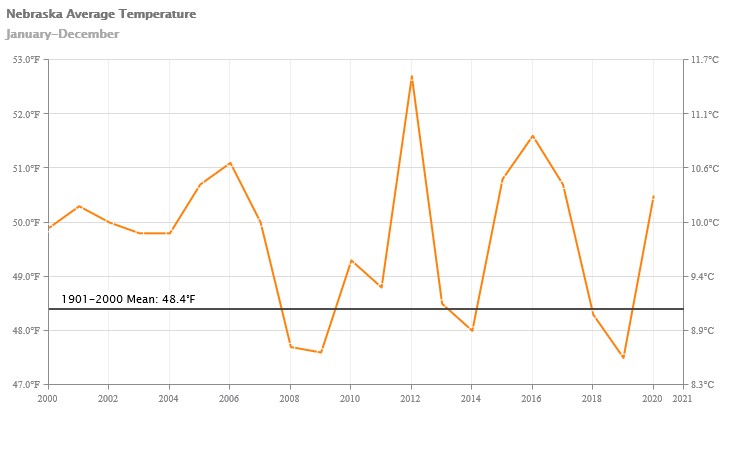 Moreover, as shown in the NOAA charts below, Nebraska during the past 60 years has been experiencing fewer hot days and more precipitation than was the case during the first half of the 20th century. Fewer hot days and more precipitation is not a recipe for wildfires.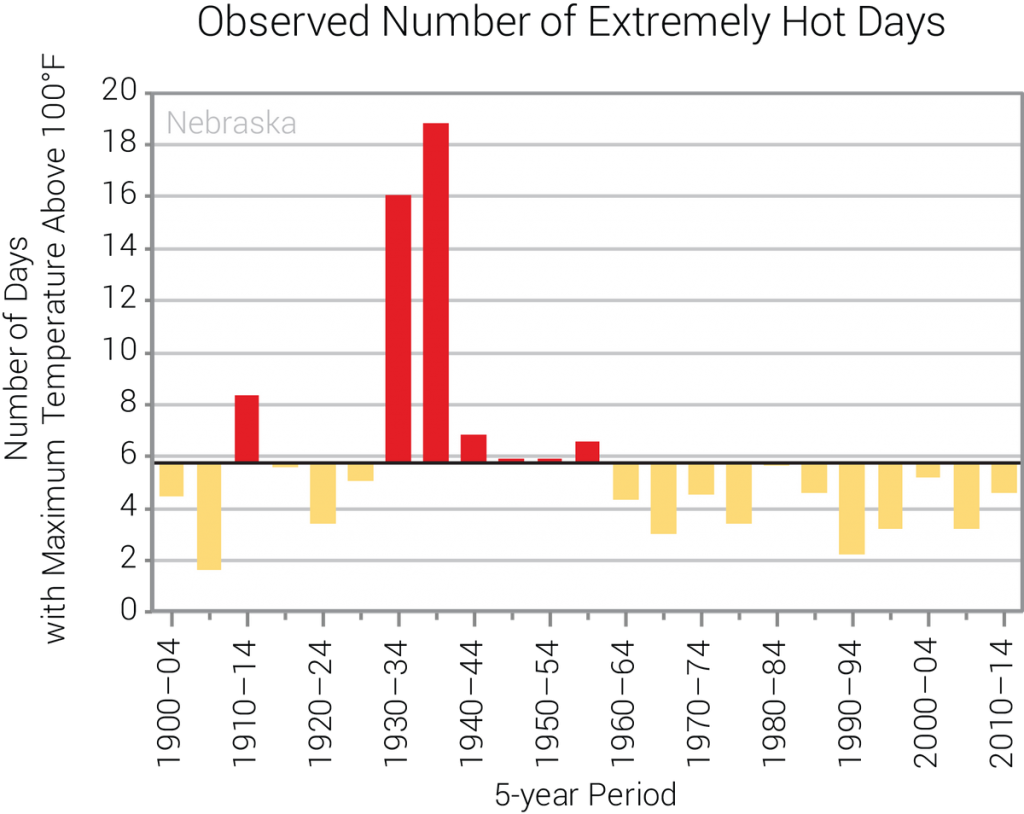 The chart below, furnished by NOAA, shows annual precipitation in Nebraska in five-year periods from 1895 (far left) to today (far right). As the chart makes clear, precipitation is more abundant in recent years and decades, not more scarce.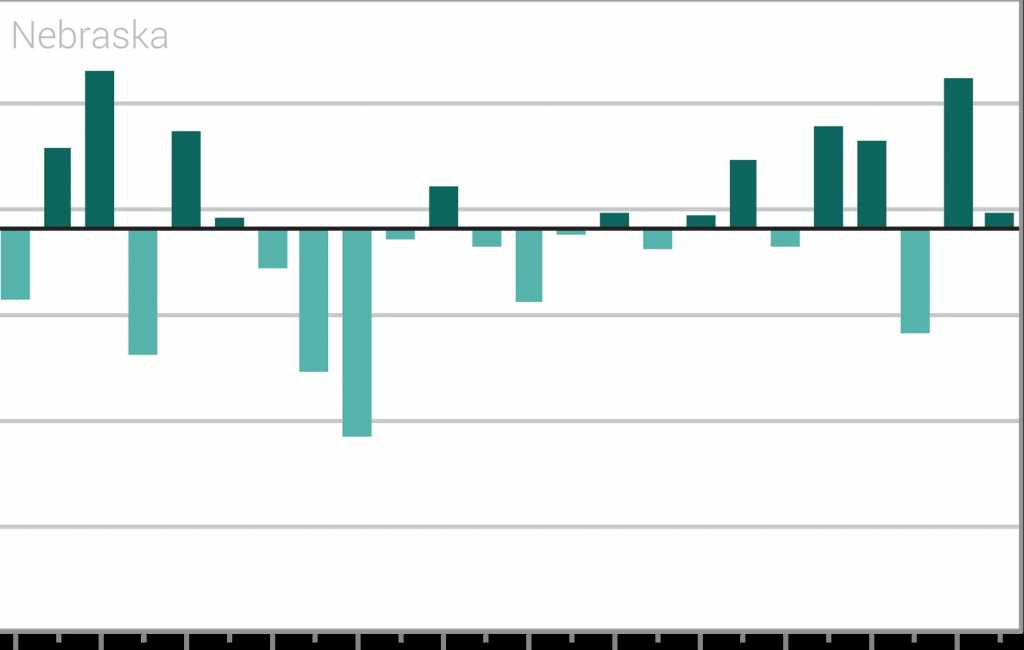 Even the United Nations Intergovernmental Panel on Climate Change (IPCC) reports with "high confidence" that precipitation has increased over mid-latitude land areas of the Northern Hemisphere (including Nebraska and the United States) during the past 70 years, while IPCC has "low confidence" about any negative trends globally.
In summary, objective data show Nebraska's forests are expanding, not retreating. Moreover, the increases in heat and drought that KNOP claims are responsible for the fictitious shrinking forests are also not occurring.
The scientific evidence is clear. Nebraska, climate change is benefiting, not harming, your forests.