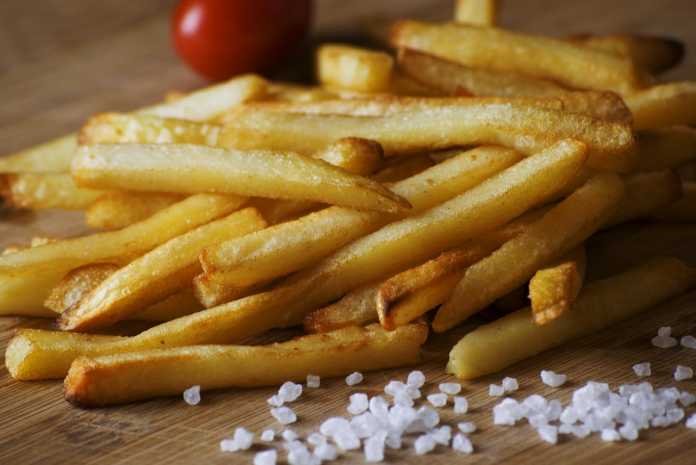 The National Oceanic and Atmospheric Administration's climate propaganda site, Climate.gov, features an article claiming climate change threatens potato production and, therefore, French fries. The article, titled "Climate & French fries," claims global warming is making temperatures too warm for ideal potato production, creating more drought that stifles potato production, threatening an increase in potato diseases, and threatening an increase in insect pests that reduce potato yields. The NOAA article is similar to other media articles that identify popular products – like coffee, wine, beer, chocolate, etc. – and then claim the products are being harmed by climate change. Just like the other media articles and claimed negative impacts, objective data and scientific evidence destroy the NOAA myth that climate change is harming potatoes and French fries.
The U.S. Department of Agriculture (USDA) keeps detailed information on annual total potato production and yields per acre. According to the USDA, the all-time record for U.S. potato yields per acre was set in 2019, breaking the record that had previously been set in 2018. The 2018 record had in turn surpassed the previous records, set in 2016 and 2017.
Do you see a pattern here? NOAA bureaucrats publish an article claiming global warming is bad for potatoes and French fries, even though potato production sets new records virtually every year as atmospheric carbon dioxide levels and global temperatures modestly rise.
Whether it is a French fry scare, a potato chip scare, or any other scare designed to raise alarm about climate change, the facts almost always tell a different, reassuring story than the alarmist hype.
[Editor's note: The original version identified Climate.gov as a NASA website. It is a NOAA website, and this article has been edited to note Climate.gov's proper bureaucratic affiliation.]