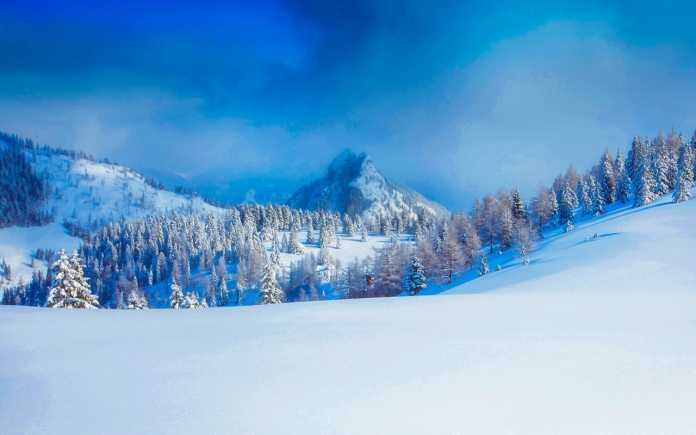 CNN is drumming up another fake climate scare, claiming that climate change is creating a "long-term drying trend" for winter snowpack. In reality, winter snowpack is experiencing long-term expansion around the globe.
A favorite tactic of climate alarmists is to identify something that people enjoy and then claim climate change is destroying it. Attempting to scare winter sports enthusiasts, CNN published a February 29 article titled, "Climate change is threatening winter sports' very existence."
The lead paragraph of the CNN article asserts, "A warming planet has major ramifications on winter snowpack across the globe, including a long-term drying trend for many. That's a concern for winter sports enthusiasts and communities that depend on snow throughout the year."
CNN did not provide any evidence to support its claim that winter snowpack is drying up around the globe. Instead, CNN quoted activists from the Protect Our Winters climate advocacy group. Also, CNN noted that winter snowpack in California – as opposed to globally – is below average this year.
This year's California snowpack may be below average, but that is after three straight years of abundant snow. Snow has been so abundant that government officials had to execute emergency springtime water releases from an overflowing Lake Tahoe each of the past three years.
On a global scale, winter snowpack has also been abundant. Satellite instruments have been measuring snow extent since the 1967. As reported by Rutgers University Global Snow Lab in Figure 1, below, the satellite measurements show a long-term increase in winter snowpack during the past 50 years.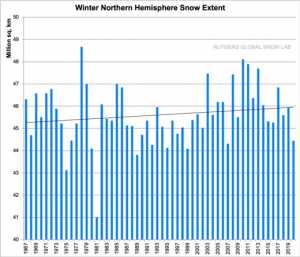 Figure 1: Northern Hemisphere snowpack has been increasing since measurements began in the 1960s. Source: Rutgers University Global Snow Lab, https://climate.rutgers.edu/snowcover/chart_seasonal.php?ui_set=nhland&ui_season=1.
Climate alarmism may be good click-bait for CNN, but we can put this new climate scare on ice.
Tiffany Taylor (TTaylor@heartland.org) is an associate policy analyst with The Heartland Institute.