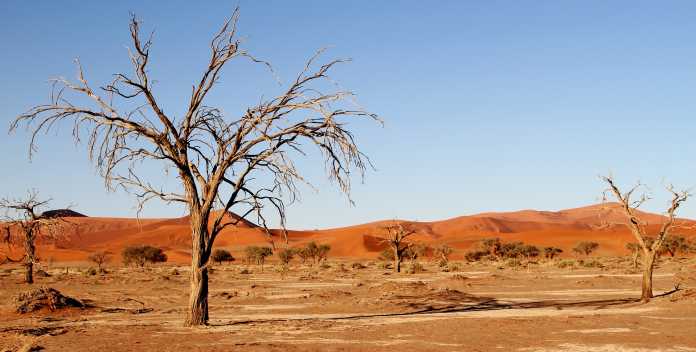 Bountiful rains during the past year are bringing treasured water to some of the driest regions of East Africa. Nevertheless, the Associated Press published an April 10 article claiming this wonderful news is actually horrible news because locusts are among the many creatures benefiting from abundant rainfall and resulting lush vegetation. Sorry, AP, but bountiful rains in arid landscapes is good news, not the sign of an imminent climate crisis.
East Africa is a region featured in Al Gore's movie, An Inconvenient Truth, in which Gore claims global warming is drying the region and causing incalculable harm. A recent article here at Climate Realism documents how the plentiful rains have reinvigorated the East Africa region. As the life-giving rains defy Gore's claims of increasing drought, however, the Associated Press and other alarmist media outlets are crying, "Climate crisis!"
The map below shows how East Africa needs more rainfall. The desert and semi-desert landscape in and around the Horn of Africa is featured in the alarmist AP article claiming more rain is bad.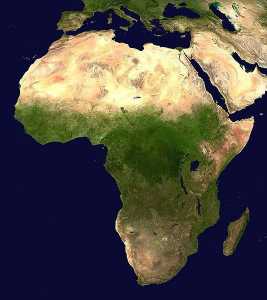 A central message in the AP article is that climate change is driving locusts to search for vegetation. The article curiously fails to mention that vegetation is now more abundant, and crops are more plentiful, because of rains that bring substantial net benefits to very dry East Africa. Locusts, like humans and nearly all other creatures, benefit from thriving vegetation caused by bountiful rainfall and "climate change." Climate alarmists, however, always seek to paint good climate news as a climate catastrophe. It is funny how Al Gore claimed less rain is bad and more rain is good. Now that more rain is occurring, alarmists claim just the opposite.
Tally the alarmist media's "locust climate crisis" as a minor side effect of wonderful climate news.