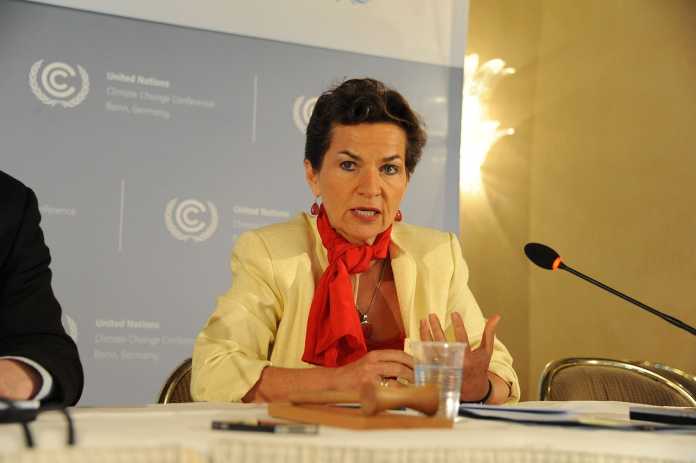 The architect of the United Nations' Paris climate agreement has joined the list of climate activists calling coronavirus deaths "an opportunity." While dismissing the human misery caused by the coronavirus, Christiana Figueres advocated for permanent restrictions on human behavior and economic activity similar to what governments have imposed in response to the coronavirus.
Christiana Figueres was the Executive Secretary of the UN Framework Convention on Climate Change, the top UN climate official overseeing the drafting of the 2015 Paris climate agreement. This week, in an April 1 article in New Scientist, Figueres callously dismissed the deaths and misery caused by coronavirus in comparison to climate change.
"Moments of crisis are always moments of opportunity," Figueres upliftingly wrote.
In her article, Figueres failed to mention any of the tens of thousands of people who have died from the pandemic. The closest she came was a brief reference to a "tragedy," while quickly minimizing that tragedy in comparison to climate change.
"The coronavirus pandemic is a tragedy and its consequences will be felt for a long time. Yet though global health conditions will eventually return to a form of normal, our environment will never do so," wrote Figueres.
Figueres followed up by advocating permanent government restrictions on individual freedom and the economy similar to what government is imposing in response to the coronavirus.
"But global challenges also require individuals to change their behavior, which many people have shown can happen quickly," wrote Figueres. "These changes are only effective if all members of society participate. To tackle climate change, we as individuals need to change our diets, consumption patterns, ways of interacting with one another and how we travel."
"Our approach to covid-19 can also help tackle climate change," she emphasized.
Figueres further argued that coronavirus financial assistance to unemployed workers and crippled businesses must take a backseat to climate activists' longtime goals.
"We must ensure these packages don't compound the climate crisis," wrote Figueres.
[Photo courtesy of Wikimedia Commons and Flickr, https://commons.wikimedia.org/wiki/File:Christiana_Figueres_Bonn_Climate_Change_Conference_May_2012.jpg]