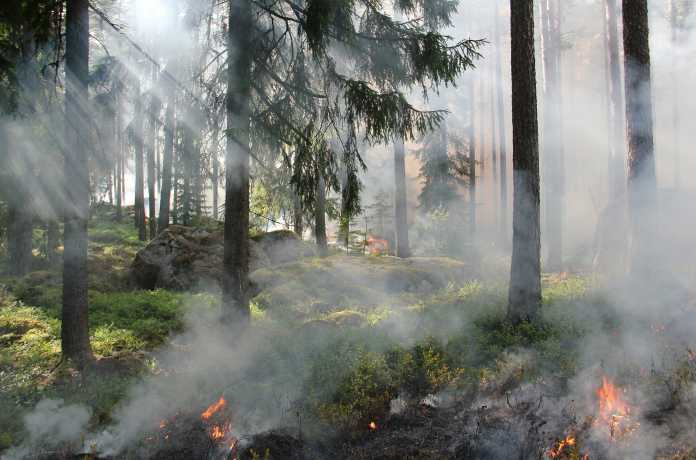 The Heartland Institute's Climate at a Glance website provides a powerful rebuttal to the establishment media's attempt to exploit California wildfire victims in the name of climate activism. As the media's wildfire climate alarmism grows, be sure to get the facts – presented in a concise, compelling manner – at Climate at a Glance: U.S. Wildfires.
Climate at a Glance: U.S. Wildfires documents that wildfires, especially in arid parts of the United States, have always been a natural part of the environment and likely always will. Global warming did not create wildfires. In fact, wildfires have become less frequent and less severe in recent decades.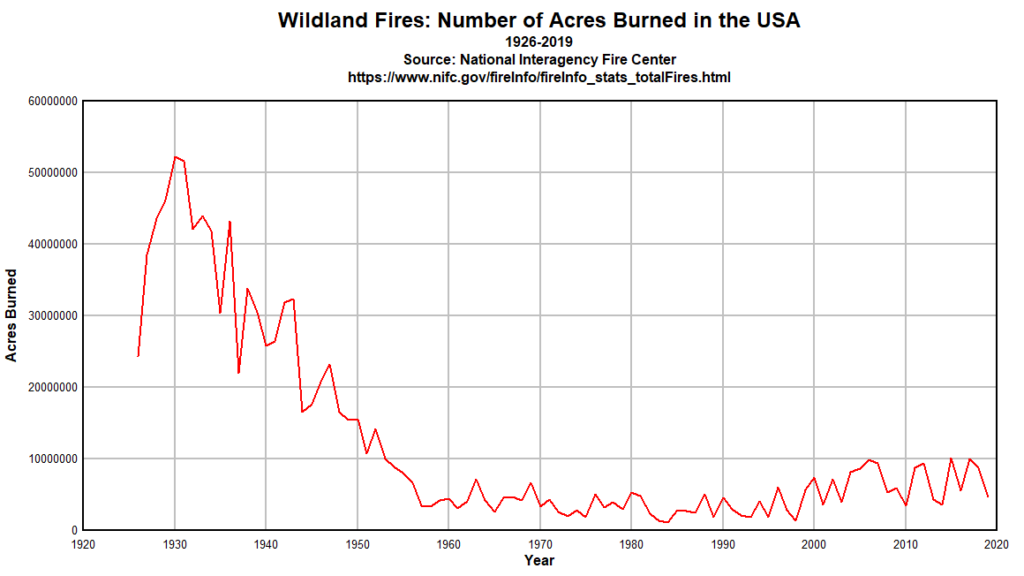 According to official U.S. government data, even the worst recent wildfire years burn only 1/5th to 1/4th as much land as typical wildfire years during the early 20th century. Moreover, drought is the key climate factor for wildfires. As shown in Climate at a Glance: Drought, the United States in recent decades – as our climate modestly warms – is benefiting from strikingly small amounts of drought.
Yes, some drought will always occur and some wildfires will also always occur. However, objective data show each is becoming less frequent and severe as our climate warms. If global warming is having any impact on wildfires, it is clearly suppressing rather than aggravating wildfires.