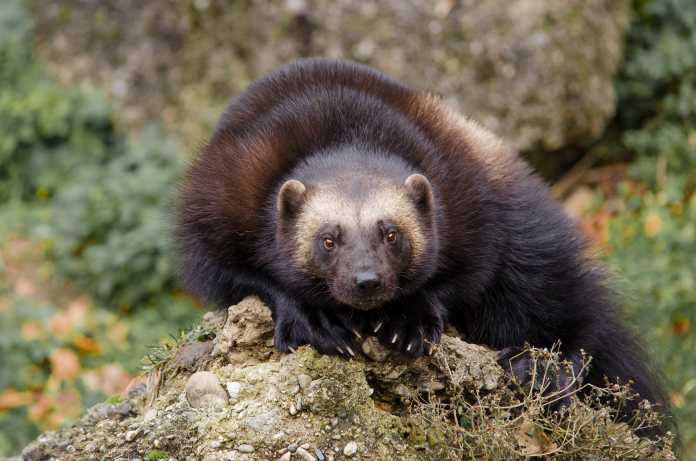 The U.S. Fish and Wildlife Service (FWS) reports wolverines are expanding their range and their overall U.S. population as the Earth modestly warms. The findings by career scientists within the FWS debunk longtime assertions by climate activists that climate change is driving wolverines into extinction.
On October 11, FWS officials announced they are withdrawing proposed restrictions designed to protect wolverines from anticipated climate change. Climate activists have long claimed a warming Earth is decimating wolverine populations by reducing snow cover. Wolverines thrive in snowy environments, but also thrive without snow cover.
The primary factor motivating career scientists within the FWS to withdraw the proposed restrictions is a recent FWS report that constituted the first comprehensive analysis of wolverine populations in the United States. The report found:
"Photographic detections of wolverines were found across all surveyed States, including areas where wolverines have not recently been observed"
"In Canada, the population is estimated to exceed 10,000 mature individuals and has been stable over the last two decades"
"Wolverines have the ability to adapt to both warm and cold ambient temperatures"
"Wolverine populations and wolverine dens have been observed outside previously modeled projections of spring snow cover"
"Wolverines have come back down from Canada and they are repopulating these areas in the Lower 48 that they historically occupied," FWS biologist Justin Shoemaker explained to the Associated Press.
The primary factors causing U.S. wolverine populations to decline during the 19th and early 20th centuries were trapping and development of wilderness habitat. With less trapping and wilderness development occurring, wolverines are reestablishing themselves – even as the Earth modestly warms.
Rather than celebrating the good news, climate activists responded to the good news by engaging in misinformation and science denial.
The Colorado Sun and climate activists attempted to smear the FWS report as a report by the "Trump administration." The FWS report, however, was produced by career scientists within the FWS. Moreover, people who aspire to – and who in fact become – employed in forest service typically choose such a career path because they themselves are ardent environmentalists.
The environmental activist group Earthjustice resorted to attacking science and FWS scientists while promoting their science denial.
"Recent scientific information makes clear that wolverines face threats from destruction of their snowy habitat due to climate change," said Earthjustice attorney Timothy Preso in a press release. "We intend to take action to make sure that the Trump administration's disregard of the real impacts of climate change does not doom the wolverine to extinction in the lower-48 states."
Sorry, Earthjustice, the facts say otherwise. And stop attacking scientists and settled science.