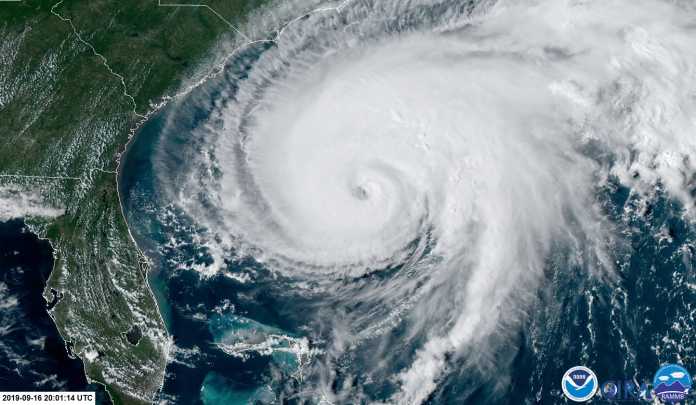 A new report issued by the United Nations World Meteorological Agency (WMA), titled "The Human Cost of Disasters," asserts climate change is causing more frequent and severe weather disasters each year. Yesterday, Climate Realism documented how the WMA report contradicted the UN's own data and findings regarding drought and wildfires. Today, let's address how the WMA report denies the UN's own data regarding hurricanes.
The WMA report claims climate change is making hurricanes worse. However, the United Nations Intergovernmental Panel on Climate Change reports there is, "only low confidence for the attribution of any detectable changes in tropical cyclone activity to anthropogenic influences." The U.N.'s hurricane and tropical storm data is reflected in the figure immediately below.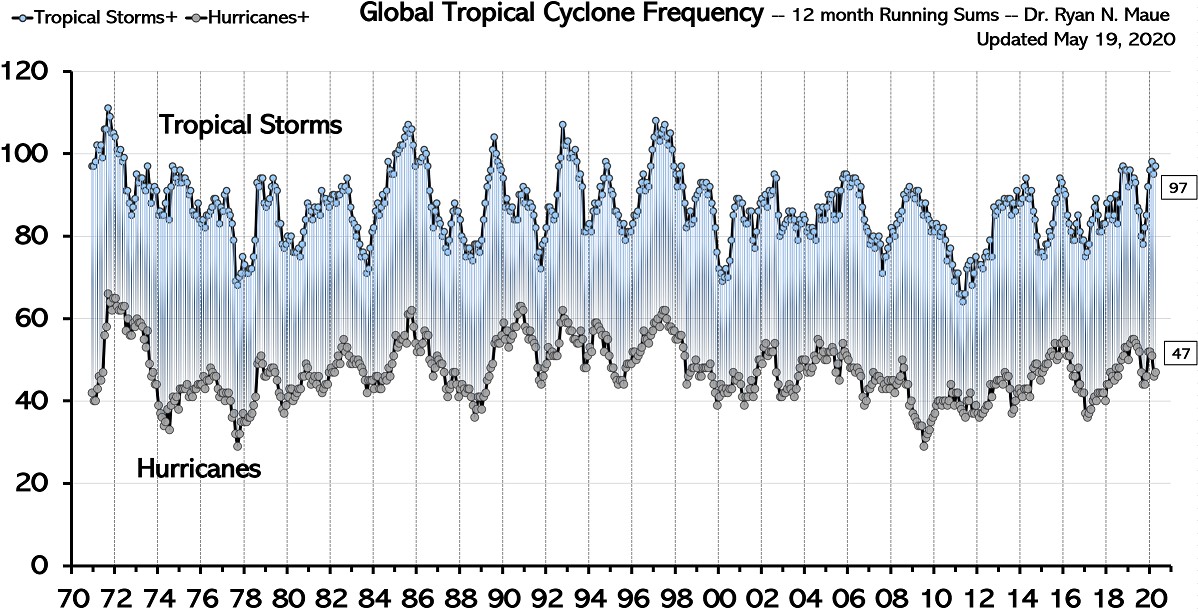 Also, citing data from the National Hurricane Center (NHC), Climate at a Glance: Hurricanes details that in the United States, hurricane impacts have in recent years been at an all-time low.
"The United States recently went more than a decade (2005 through 2017) without a major hurricane measuring Category 3 or higher, which is the longest such period in recorded history. The United States also recently experienced the fewest number of hurricane strikes in any eight-year period (2009 through 2017) in recorded history," notes Climate at a Glance: Hurricanes.
So, to claim a mythical climate crisis exists, the United Nations WMA is denying the United Nations' own findings regarding hurricanes.
As documented in yesterday's Climate Realism article, the WMA is equally dishonest regarding other extreme weather events.
Figure 5 of the WMA's own report (reprinted below) refutes the assertion that weather disasters are increasing.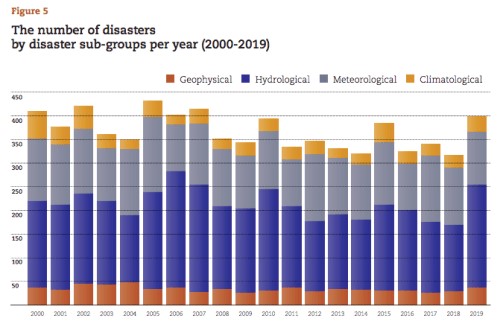 WMA's data show the number of weather-related disasters has declined by 15 percent since 2000, even as the earth has modestly warmed.
And climate summaries published by the U.N. Intergovernmental Panel on Climate Change (IPCC) conclude there is little or no evidence that extreme weather is getting worse.