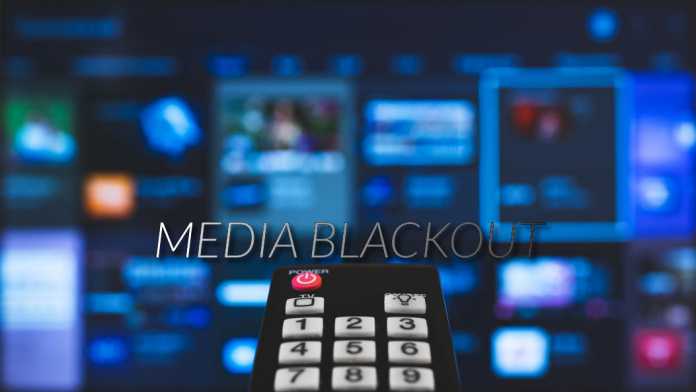 A study just published in the prominent health journal, The Lancet, reports deaths associated with extreme temperatures are declining. The report also demonstrates cold temperatures contribute to far more deaths each year than warmer temperatures.
In reporting on a pre-release version of the story in early July, the mainstream media misrepresented the study's findings. The headline of Bloomberg News' story discussing the study, "Climate Change Linked to 5 Million Deaths a Year, New Study Shows," was typical misleading way the mainstream media covered the report before it was published. Rather than showing climate change was causing 5 million excess deaths, the research actually shows the recent modest warming has resulted in a decline in deaths associated with "non-optimal" temperatures since 2000.
Since The Lancet officially published the study, titled "Global, regional, and national burden of mortality associated with non-optimal ambient temperatures from 2000 to 2019: a three-stage modelling study," and people could examine the data themselves, there has largely been media silence.
The Lancet study, arguably the largest ever to examine excess mortality associated with temperature, was co-authored by 68 scientists representing universities and research institutes in 33 countries spanning all regions of the world.
According to the authors, there has been a small, possibly statistically insignificant, 0.21 percent increase in heat related deaths since 2000. Over the same time period deaths tied to cold temperatures declined by 0.51 percent. Because cold related deaths outnumber heat related deaths 10 to one, since 2000, the number of deaths associated with temperatures declined significantly, by tens of thousands.
As the figure below demonstrates, the study found cold related deaths greatly outnumber heat related deaths in every region of the world.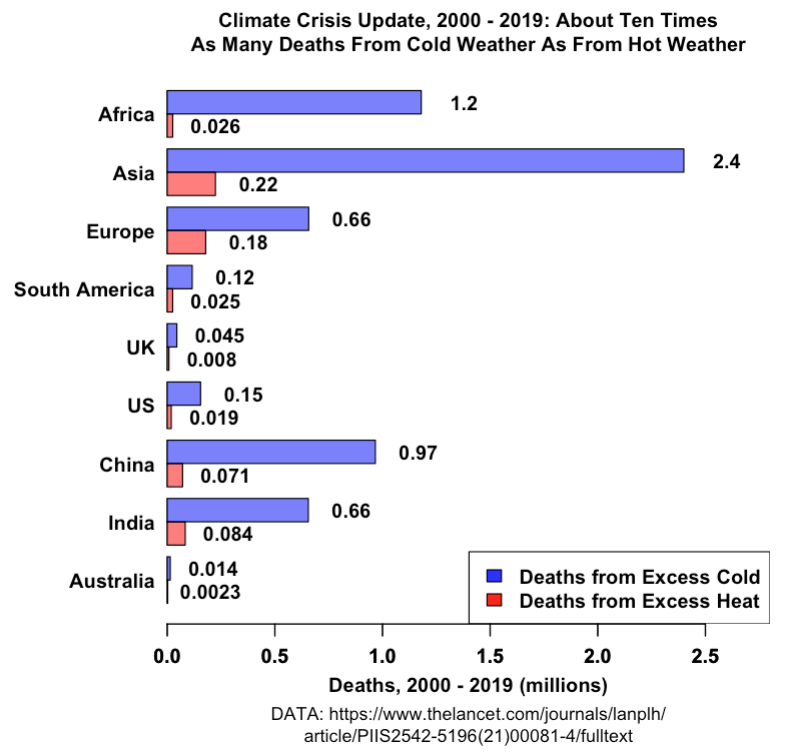 The Lancet confirms what research previously published in The Lancet, the Southern Medical Journal, and other outlets, has consistently shown: Cold is the biggest temperature related killer, not heat. One is left wondering when the mainstream media will accurately report this fact.
The science is clear that cold temperatures pose a far greater risk to human health than hot temperatures, and deaths associated with temperatures are declining as the earth modestly warms. Climate alarmists may not want to hear it, but that's what science shows and they should, in their own oft-shouted phrase, "Follow the Science!"