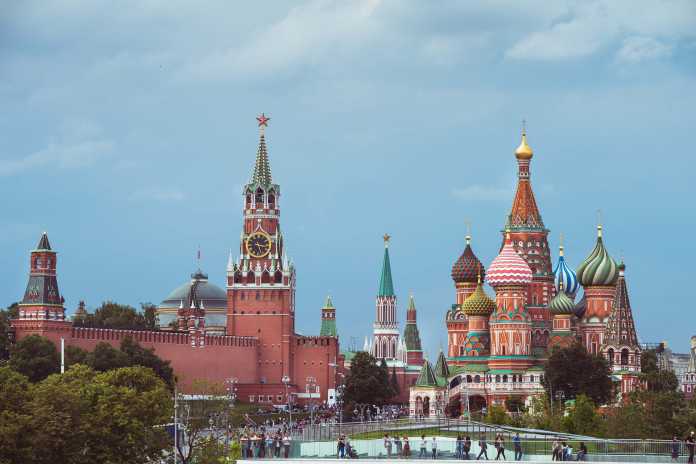 As Americans woke this morning to the news that Russia has launched an invasion of Ukraine, a Fox News article titled "John Kerry fears Russia-Ukraine war will distract from climate change" discussed statements made just days ago by President Joe Biden's "Climate Czar" John Kerry.
Kerry bemoaned the fact that the conflict in the Ukraine would divert people's attention from the supposed climate crisis.
Fox News' report quotes Kerry from an interview he gave on BBC Arabic Monday, in which he said the Ukraine conflict will increase greenhouse gas emissions and have a "damaging" effect on how much concern people have about climate change.
"But massive emissions consequences to the war – but equally importantly, you're going to lose people's focus, you're going to lose certainly big country attention because they will be diverted and I think it could have a damaging impact," he continued. "So, you know, I think hopefully President Putin would realize that in the northern part of his country, they used to live on 66% of the nation that was over frozen land."
Fox writer Jessica Chasmar continues:
Kerry, who has faced criticism for his own impact on climate change, made similar comments Sunday when he told GZERO Media's Ian Bremmer that a Russian invasion of Ukraine will have a "monumental impact on the ability and willingness of people to do what's necessary" to curb emissions, and it will be "very tough for the climate agenda, there's no question about it."
Kerry's tone deaf comments show an administration firmly in the grips of an obsession, oblivious to both to the more pressing and immediate humanitarian concerns arising from the war, and the fact that the Biden administration's own anti-fossil fuel climate policies helped set the stage for Russia's war in Ukraine.
Immediately upon taking office, Biden made it his goal—along with his appointed Climate Czar John Kerry—to dramatically reduce emissions economywide. One of the notable actions taken was shutting down the Keystone XL pipeline, an action almost guaranteed to increase emissions, all while harming U.S. and Canada's energy industries.
Next came the moratoriums on drilling leases on federal lands and offshore, some of which were repealed by a federal court in Louisiana, only to have the administration pause new drilling leases again just days before the Russian invasion.
Energy prices were already skyrocketing for American and European households. A recent Heartland Institute report calculated that the average U.S. household spent more than $1000 in extra energy costs in the last year, a very large portion of that because of the almost $1 increase per gallon at the pump. Prices have only risen since that publication.
While undermining the U.S.'s energy independence, the Biden administration waived sanctions on the Nord Stream 2 natural gas pipeline, intended to deliver Russian gas to Germany. Russia is already the largest supplier of natural gas to Europe. Then, reversing another Trump era policy, Biden withdrew support from the EastMed pipeline, which would have supplied Europe natural gas from Israel, further cementing Russia's gas hegemony over Europe.
Energy prices for Europe have likewise skyrocketed in recent years as their governments pursued similar anti-fossil fuel policies. Biden and UK leaders are aligned in their opposition to fracking; Biden pledged during his campaign to end fracking, while Britain canceled their own fracking projects. Combine this with Germany's self-destructive energy policies of moving away from coal and nuclear power, and what you have is self-created dependence on Russian fuel.
With the price per barrel of crude oil solidly in the $90-and-up range, Russia, solidified by European and U.S. policies as the main exporter to the European energy market, is in a very comfortable position to move on their geo-political interests in the Ukraine and in the wider region, and is well-funded to do so.
Czar Kerry, the Biden Administration, and climate change obsessed European leaders paved the way for Russian action. With oil prices spiking over $100/barrel overnight, the world's poor and working classes are suffering for it.