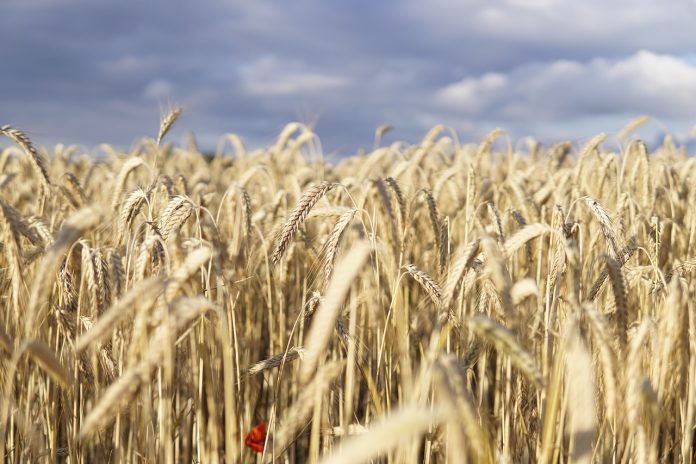 Among the top Google News items today for "climate change" is a BBC News article claiming climate change is putting wheat yields under pressure and causing yields to struggle. The reality is exactly the opposite – objective data show global wheat yields are higher than ever and break new records nearly every year.
The November 27 BBC article, "Climate change: Could centuries-old wheat help feed the planet" claims "Climate change and pests and diseases are putting wheat under pressure." The article adds, "climate change, and the extreme weather it brings, is having an impact." As a result, the article claims, "Modern wheat crops are struggling."
Fortunately for scientific truth, and unfortunately for fictitious claims made by climate activists, the United Nations Food and Agriculture Organization (FAO) keeps detailed records of global and country-by-country crop production. As seen in the graph below, cut and pasted directly from the FAO website, global wheat yields per acre, as well as overall wheat production, set new records virtually every year. Wheat yields per acre, as well as overall production, have doubled since 1970 – which is 50 years of global warming ago. Wheat production is up fully 25 percent in the last decade alone.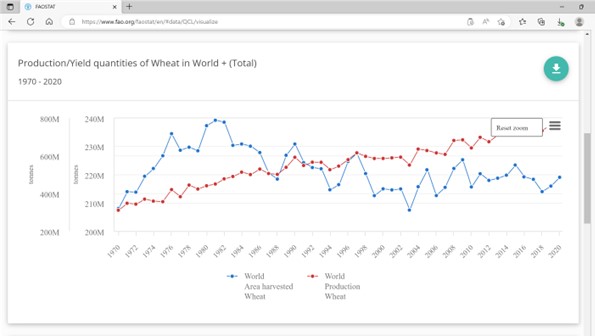 BBC's article, and Google News' amplification of such misinformation, is yet another example of wonderful climate news being sold to the public as a climate crisis.