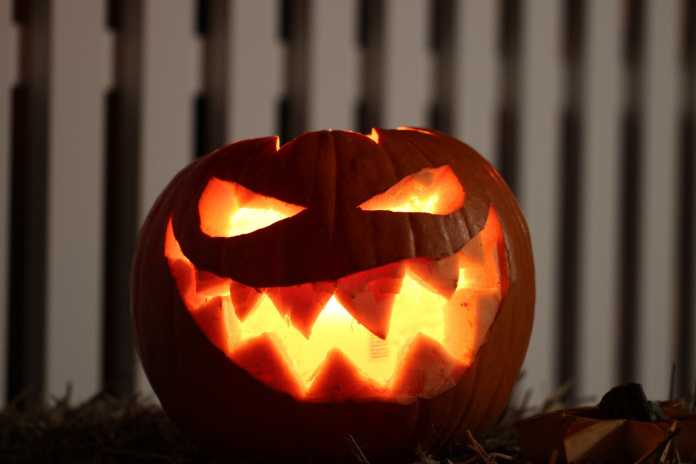 In a recent article relevant to the Halloween season, Breitbart explains that compounding factors, including high fuel, fertilizer, and seed prices, and regional drought over the summer, have led to high costs for the season's favorite squash. Pumpkin prices are higher this year compared to years prior, and Breitbart is correct that high fuel costs and bad weather have put strain on some pumpkin growing regions.
The Breitbart piece titled "Spookflation: Pumpkin Prices Soar as Halloween Approaches," notes "[t]he average price of a large pumpkin this year is $5.68, up from $4.92 last year." The farmers interviewed by Breitbart for the piece attribute the higher pumpkin prices to a variety of causes. Breitbart writes that farmers and analysts say "skyrocketing fuel, fertilizer, and seed prices as examples of inflation contributing to higher pumpkin costs."
One Maryland farmer interviewed by Breitbart said that lack of rain and hot temperatures in August cut his crop yield in half this year.
Maryland, ranked 25th in state-by-state pumpkin production according to 2020 data, did experience a dry August in 2022, as did much of the Northeast, as covered by Climate Realism, here. Historic data from the National Integrated Drought Information System show 14.3 percent of the state was under moderate to severe drought conditions for the month of August, with 32 percent "abnormally dry." These conditions undoubtedly contributed to poor crop yields. Fortunately, long-term data on drought conditions in Maryland show no increasing trend of drought over time.
For comparison, the top state for pumpkin growing, Illinois, had barely any dry conditions this August, only 1.7 percent experienced drought, and more than half of the state was wetter than usual.
Despite modest warming, pumpkin production has remained relatively stable since 2000, with large gains made in 2019, according to the limited U.N. Food and Agriculture Organization data on U.S. pumpkin, squash, and gourd production.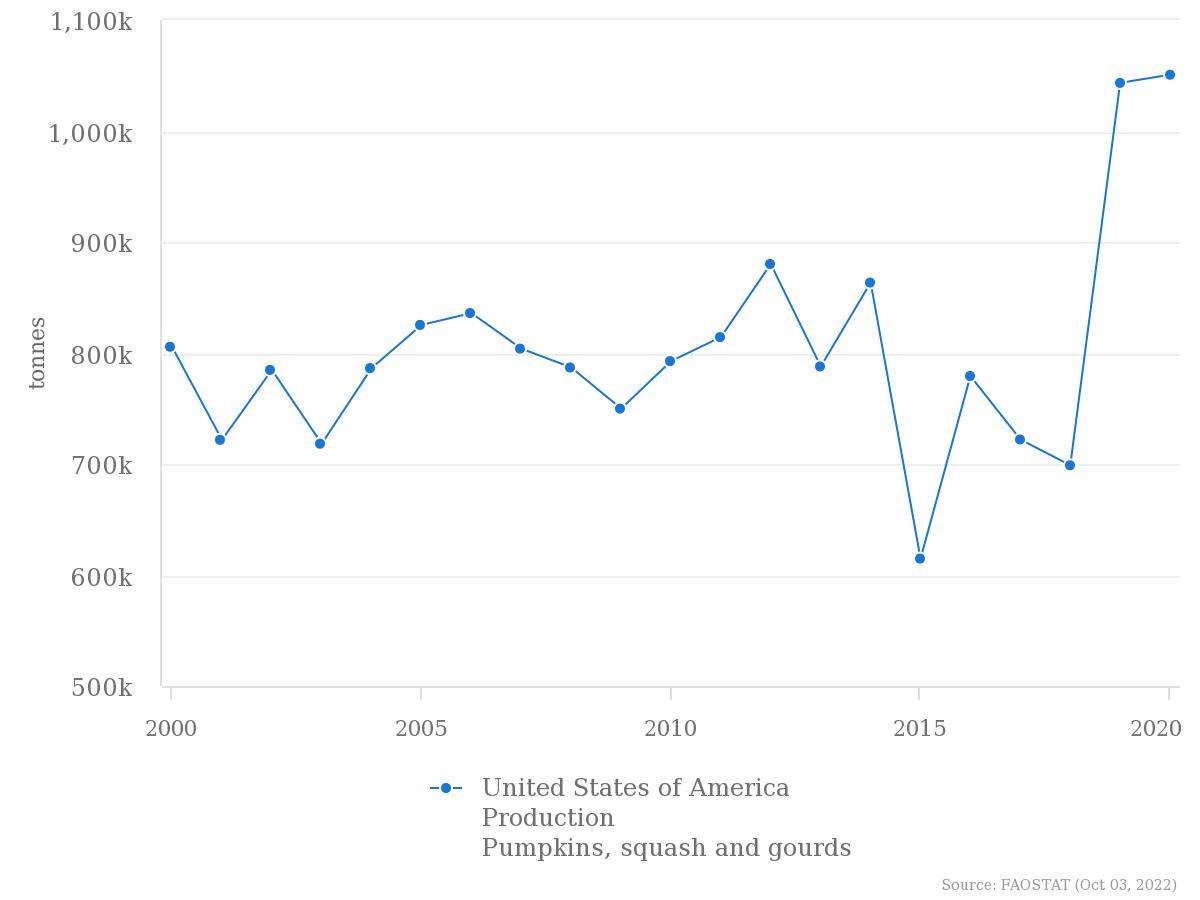 Breitbart manages, unlike many other media outlets, to discuss hot summer weather without claiming that it is evidence of a looming "climate catastrophe." This was a good move on their part, because the data on pumpkins and the climate show little correlation.
A more obvious reason for the high cost of jack-o-lanterns this fall is the rising cost of fuel needed to grow, harvest, and transport them. The price of oil rose quickly after President Biden enacted his long list of anti-fossil fuel executive orders, and spiked further after the Russian invasion of Ukraine.
Fertilizers are also more expensive because they are made from fossil fuel byproducts. This means high fuel prices generally result in higher fertilizer prices. Both directly impact farmers crop production and the cost associated with it. In addition, the Biden administration has refused to waive duties on imported fertilizers. Climate Realism shows, here, that modern fertilizers make a big difference in crop yields in general, not just for seasonal crops like pumpkins. When fertilizer prices increase, either crop production declines or prices increase, usually both.
Fossil fuel policy has more far-reaching implications than just the immediate price at the pump(kin). Everything from candy to decorations requires fuel to manufacture and transport, at the very least, and seasonal produce, like pumpkins, depends on fuel and synthetic fertilizers, as well. High oil prices have downstream impacts that can compound the problems related to poor weather conditions, like those experienced by Maryland's farmers in August.
Halloween just wouldn't be the same without its most iconic mascot. Hopefully voters and lawmakers will carefully consider the downstream effects of net zero restrictions on fossil fuel production on the prices of pumpkins, candy, holiday lighting, and all sectors of the economy, as Halloween and the mid-term elections approach, and thereafter.