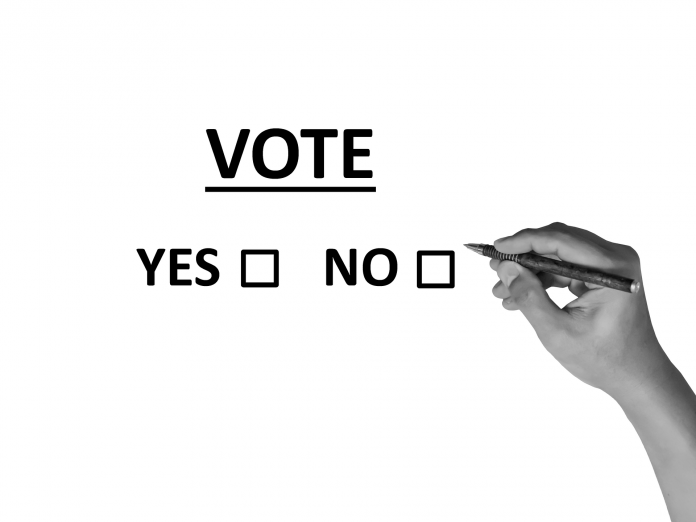 According to a Washington Post and ABC News survey, climate change still ranks dead last in importance as an issue of concern among those surveyed as they prepare to vote in the coming mid-term elections. This confirms what previous polls have shown: issues such as the economy, crime, education, and immigration are more important to the vast majority of voters than climate change.
As reported by Newsweek, the Washington Post and ABC News polled 1,000 adults across the United States, between September 18 and 21, concerning the issues that are top most on their minds as they consider voting in the mid-term elections and which party they think can best address the issues that most concern them. The survey distinguished between the responses of registered voters and adults in general.
The economy was ranked by registered voters and all adults alike as the top issue which concerns them. Twenty-seven percent of registered voters surveyed ranked the economy as the single most important issue, with another 58 percent ranking it as very important (85 percent combined). Among registered voters, Inflation (79 percent), Education and Schools (77 percent), and Crime (67 percent) ranked second, third, and fourth, respectively, when the " 1 of most important," and "very important," categories were combined. Abortion and Immigration (both with 62 percent combined scores) tied for fifth among the most important issues of concern.
Climate change ranked last, with a most important-very important combined score of 51 percent among registered voters and only 50 percent among adults in general. No other issue received combined "most important-very important" combined score of less than 61 percent, among either group surveyed. Only 14 percent of registered voters, and 13 percent of adults in general ranked climate change as "1 of most" important issues, compared to 27 percent and 26 percent of registered voters and adults respectively, who ranked the economy as the top issue.
The results of the Washington Post/ABC News poll are consistent with previously conducted public opinion surveys discussed by Climate Realism, here and here, for example. Climate Change Weekly has covered the results of numerous public opinion surveys, as well, here, here, and here, for instance.
The consistent message concerning climate change delivered by public opinion surveys conducted across the years is three fold: most of those surveyed are at least somewhat concerned about climate change; but they are unwilling to pay much if anything to prevent it; and when climate change is compared to other public policy issues it ranks last or near last in importance.
"Despite its poll ranking, climate change is trending upward," wrote Newsweek, following the Washington Post's lead in trying to put a positive spin on its survey's results vis-à-vis climate change. "The Washington Post-ABC News poll found that those considering climate change as an important issue increased 2 percent over 2018 results and 3 percent over 2014 results."
This small three percentage point change over the past 8 years can hardly be considered much of a gain for those concerned that the United States is not doing enough to fight climate change. It is very miniscule indeed, when one considers the billions of dollars spent by governments hyping climate change as catastrophic, and the hundreds of millions of dollars in paid and free media coverage given to the topic. All of that spending was done in the hopes of motivating the public to believe climate change is dangerous and merits significant government action, but voters just don't care that much.