We previously covered the lack of Atlantic hurricane activity last week at Climate Realism with 'Hurricane Season Slowest Start in 30 Years' – Media Spins 'Damage Control' Stories.'
Now, with August ending, and with no named storms in the Atlantic, according to records, this is the first August since 1997 to not feature any named tropical storms or hurricanes and only the 18th time on record going back to 1851.
This graphic from the National Hurricane Center shows that the only activity is some areas of rain and thunderstorms that "may" go on to be a tropical storm.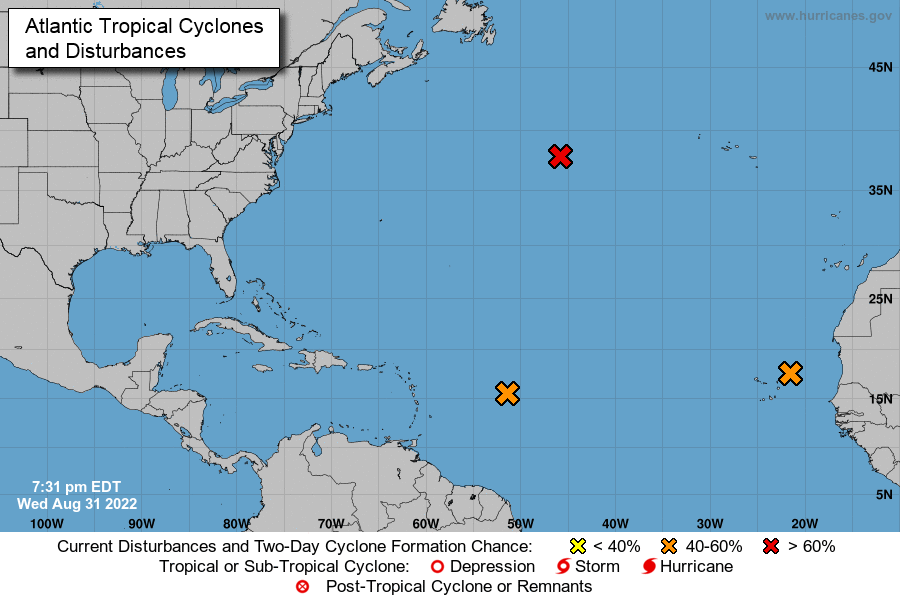 Data shows that Globally, hurricane counts have remained unchanged since 1980. The year 2021 featured the fewest in that record.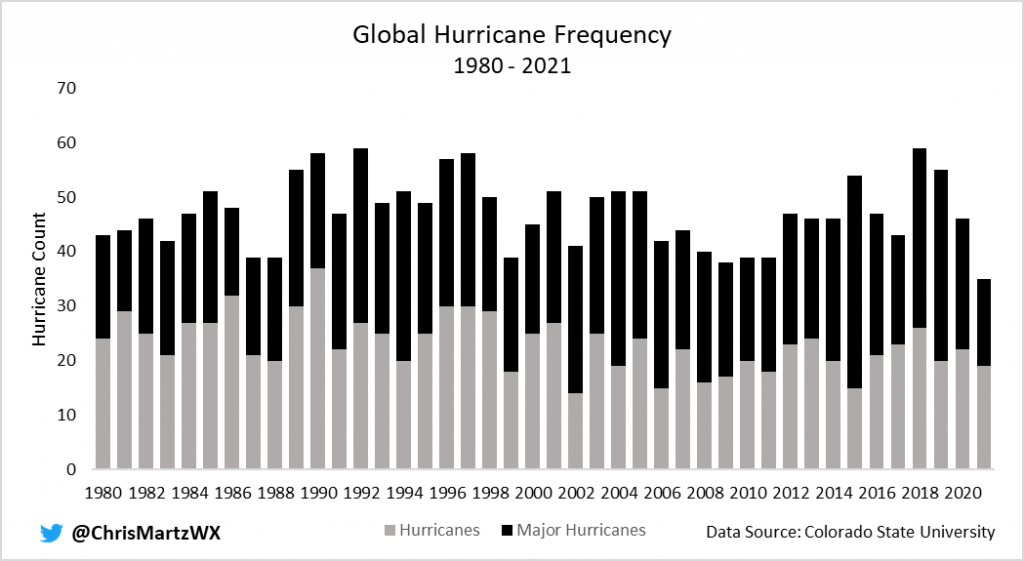 Further showing a lack of activity, we are now just one day away from having the lowest year-to-date Accumulated Cyclone Energy (ACE) index in the North Atlantic Ocean basin since 1941.
The Associated Press seemed to think the worst is yet to come, and had this to say in Calm before storms? Oddly quiet Atlantic despite forecasts:
A record-tying inactive August is drawing to a close and no storms have formed, even though it is peak hurricane season and all experts' pre-season forecasts warned of an above normal season. Nearly all the factors that meteorologists look for in a busy season are there.
Warm ocean water for fuel? Check.
Not a lot of wind shear that decapitates storms? Check.
La Nina, the natural cooling of the central Pacific that changes weather patterns worldwide and increases Atlantic storm activity? Check.
Yet zero storms formed. Surprised experts point to unusual persistent dry air and a few other factors. But each time they and computer simulations think something is brewing, nothing comes of it.
Despite what the Associated Press says, hurricane expert Dr. Ryan Maue says the reason for such low activity is the upper level winds: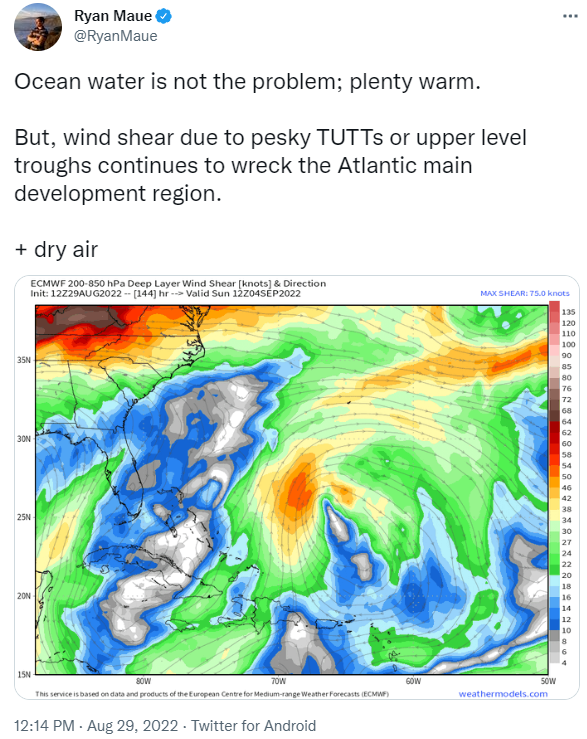 Dr Philip Klotzbach of Colorado State University summed up the failure of earlier forecasts claiming an "above normal hurricane season" in the Atlantic.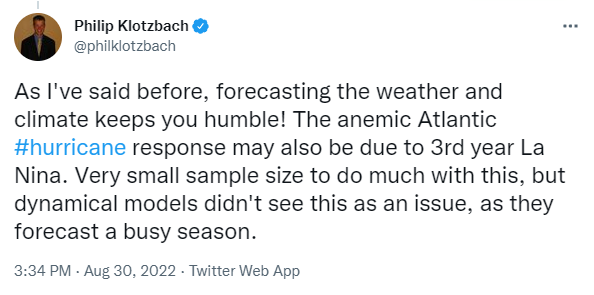 If only the media could be so humble. Up until a few days ago, they were still insisting that hurricane season will be busy. You can bet though as soon as the first named storm happens, they'll be back to blaming it climate change.