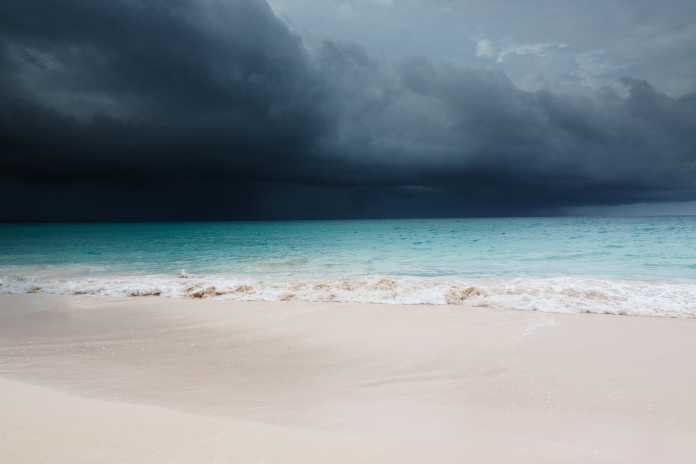 While announcing the formation of the latest named storm, recent AccuWeather forecasts say the 2022 hurricane season isn't over yet, saying that there is still potential for tropical storms to form in the Caribbean and Western Atlantic this month. However, they also acknowledge that this hurricane season has been less active than expected. Media outlets enthusiastically shared predictions of an above-normal season, supposedly spurred by climate change, and largely fell silent as the season did not yield many named storms. AccuWeather's reporting is modest and balanced, drawing from both historic data and modern forecasting models to make modest predictions for the remainder of the Atlantic hurricane season.
According to the latest AccuWeather report, "Tropical Storm Martin joins Lisa as Atlantic hurricane season enters final month," which details the formation of the 13th named storm of 2022, Tropical Storm Martin, there is still some potential for storms to form closer to the U.S. coastline in the coming weeks. This comes amid reports that Tropical Storm Lisa is expected to become a hurricane and make landfall in Belize or Honduras in the coming days.
Specifically, AccuWeather meteorologists say that the Caribbean and Western Atlantic hold potential for more tropical storms to form, due to some gyre conditions in the region. The forecasters warn that the gyre might "slowly migrate northwestward with its disturbances toward Florida and the southeastern U.S., in general, from this upcoming weekend to next week," and cause at the very least heavy rainfall and coastal flooding.
A previous report describes the activity so far this year as near to below average, which is unusual considering the current La Niña conditions that normally accompany higher-than-average tropical activity in the Atlantic. This is quite different than early season predictions that this year would see an above average hurricane season, which was tempered by a historic hurricane "drought" during August, as discussed by Climate Realism, here. That drought was quickly broken by Hurricane Ian, which made landfall in Florida as a Category 4 storm.
Climate Realism pointed out before Hurricane Ian's landfall, here, that meteorologists pointed at wind shear as a culprit behind the low activity late summer season, and it seems that similarly unfavorable wind shear is to blame through October as well. AccuWeather Senior Meteorologist Paul Pastelok was quoted in mid-October as saying "There is just way too much shear in the basin," which is hampering tropical system formation.
This season continues the trend of no trend, or even a decline, in hurricane or tropical storm activity. As the Earth has modestly warmed, data show that the amount of major hurricanes have not increased (See figure 1 below). Nor has the global accumulated cyclone energy (ACE)– a measure of tropical storm intensity–increased in recent decades, as shown by data compiled by Ryan Maue, Ph.D., former chief scientist the National Oceanic & Atmospheric Administration (NOAA) in the figures below.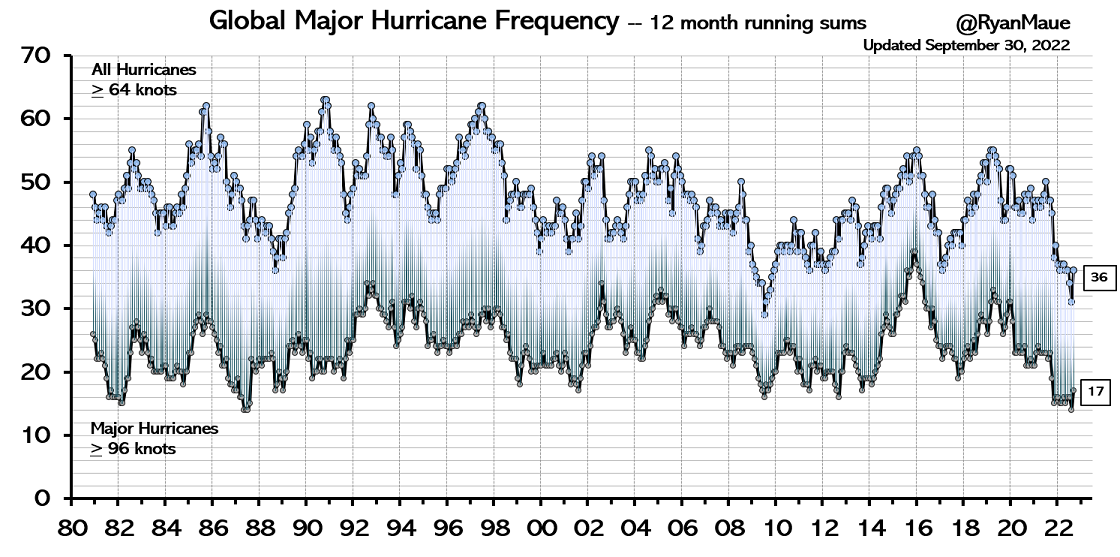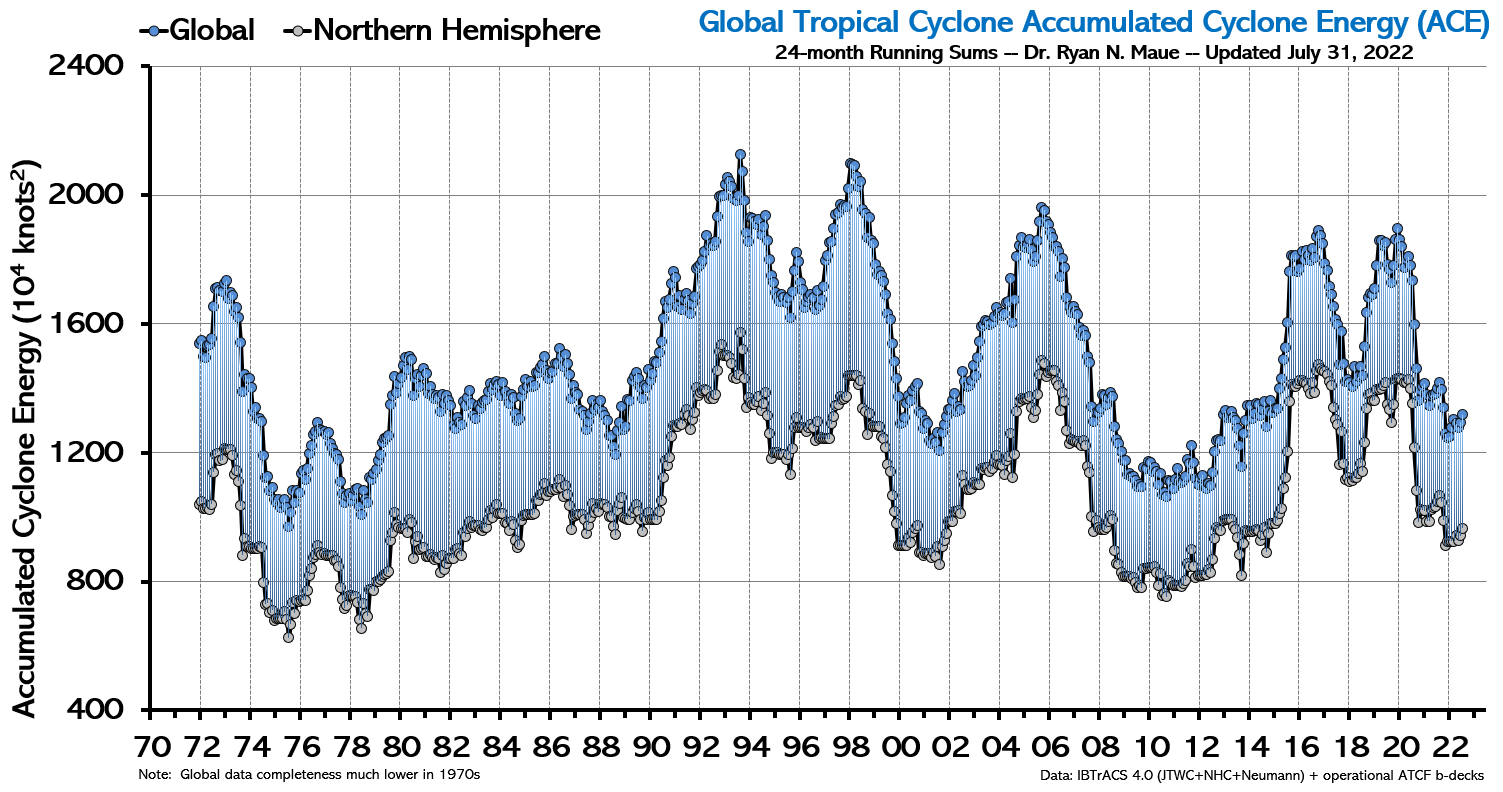 Overall, the AccuWeather report which correctly cautions that the hurricane season is not quite over yet, covered the forecasting in a scientific and balanced way, without resorting to making climate change tie-in attempts, or fearmongering. This hurricane season has seen some polar opposites in reporting on the matter, from false stories about hurricane frequency, to modest and honest reporting on coastal developments' influence on storm damage. Climate Realism has followed this season closely, debunking attempts to link individual storms to climate change, and will continue to do so, thanks in part to good forecasting and weather reporting from AccuWeather and other meteorologists.