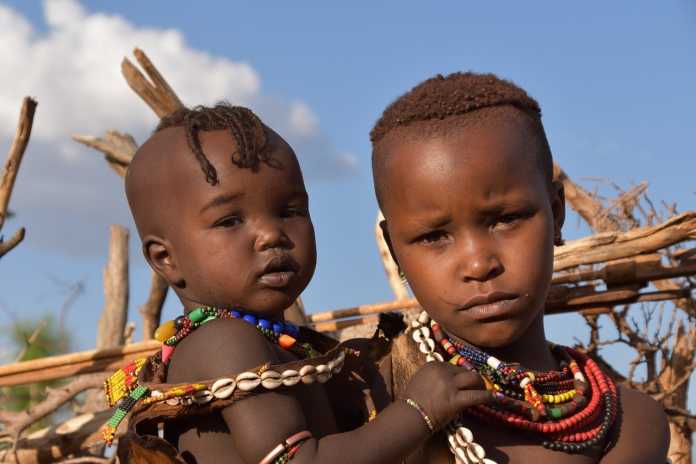 In search results today for "climate change," Google News is heavily promoting an article by the leftist activist group International Rescue Committee that claims global warming is causing war and death in Ethiopia due to "large-scale losses of livestock and crops." Objective data from the United Nations Food and Agriculture Organization, however, show Ethiopia has set new records for crop production an amazing nine years in a row. By blaming – for political purposes – "climate change" for war and death in Ethiopia, the International Rescue Committee is giving one of the most repressive nations on Earth an excuse and a free-pass for the human misery that is actually caused by totalitarian rule.
The International Rescue Committee (IRC) article, titled "Crisis in Ethiopia" Climate change meets conflict," claims Afghanistan and Ethiopia are the two nations most at risk for a humanitarian crisis. Rather than blaming the nations' repressive governments, IRC claims Western democracies are to blame for Afghanistan's humanitarian crisis because they do not give the Taliban enough free money. IRC also claims climate conditions are making it hard to grow crops under the Taliban, even though Afghanistan had been enjoying record crop production and a 25-year trend of increasing crop production before the Taliban took over the country.
Regarding Ethiopia, the IRC article claims "the United States claims 900,000 people are facing famine conditions in Tigray [a region in Ethiopia], although these figures cannot be verified due to restrictions on humanitarian access. What can be said with more certainty is that Ethiopia is highly exposed to the impacts of climate change, which is causing increasingly frequent and severe drought and flooding that are likely to drive up needs for millions in the country."
The IRC unwittingly reveals the real reason – rather than climate change – that Ethiopians are facing a humanitarian crisis. IRC acknowledges that relief agencies cannot access areas where there are food shortages "due to restrictions on humanitarian access." Ethiopia is in the bottom 20 percent of nations in terms of government repression and restrictions on human liberty. Those restrictions and resulting internal conflict keep food from being delivered to certain segments of the Ethiopian population. But objective United Nations crop data show people in Ethiopia are not facing food shortages due to global warming.
The chart below is provided by the United Nations Food and Agriculture Organization (FAO). The chart tracks Ethiopian cereal crop production by year. Cereal crops include corn, wheat, and rice, and are the most important food crops globally and in Ethiopia. Corn and wheat rank numbers 1 and 3, respectively, in Ethiopian crop production. According to the FAO data, Ethiopia has set new records for cereal production the last nine years in a row. The increase in crop production is so prodigious that Ethiopian cereal crop production is more than double what it was just 12 years ago.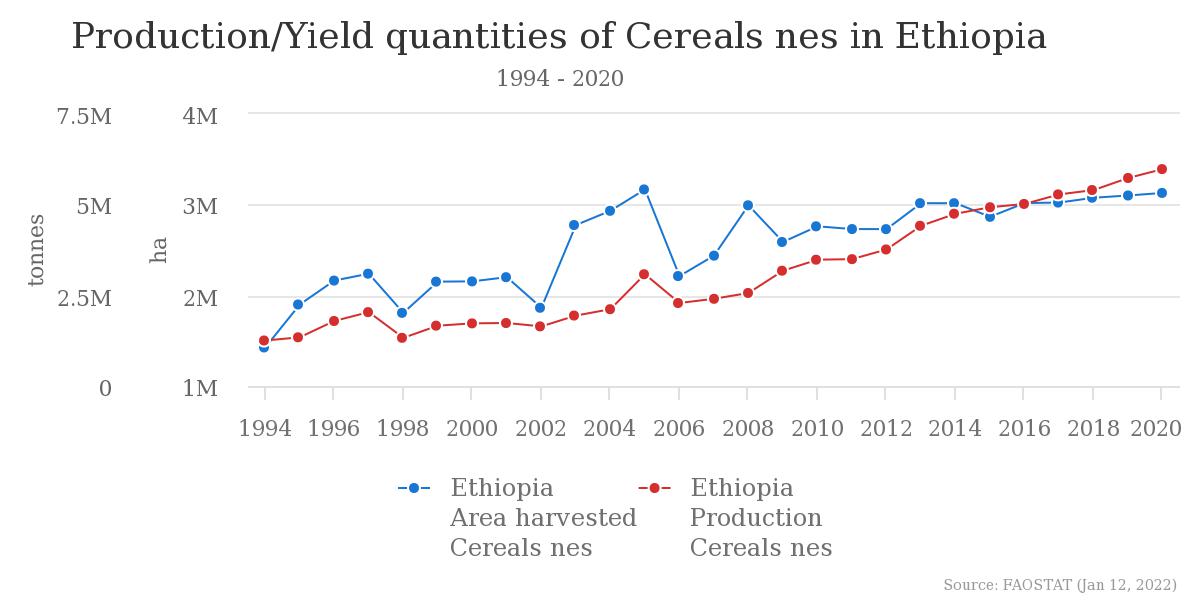 Ethiopia, like Afghanistan, may be facing a humanitarian crisis, but global warming is not the reason for either nation's crises. Repressive governments, and the authoritarian-sympathetic leftists who support them, are the true reason.